This is all of the topics containing rules for the tournament section condensed to one. These will be the rules to follow from now on. if there is something not covered in this please message an Events manager. Please read all the way through some things have been changed.
If HTML code is being displayed, refresh your page.
<a name="top">Contents:</a>
<a href="#tournament topic rules">Tournament Topic Rules</a>
<a href="#tournament format">Tournament Format</a>
<a href="#time zones">Time Zone Help</a>
<a href="#xbox live rules">Xbox Live Rules</a>
<a href="#results">Results</a>
<center><a name="tournament topic rules">Tournament Topic Rules</a></center>
1. The Host should be specific about what type of Tournament it is.
2. If your tournament is going to take more than 3 hours, you need to schedule your tournament over the course of 2 or however many more days you need.
3. Give people at least 5 days to sign up for your tournament, anything less than that may deny you the turnout you were expecting.
4. Tournament time-frames must be rational. For example: A tournament that could last a few hours, but instead spans a few weeks to finish.
5. Always have a set time and do not, under any circumstance, withhold time information pending on user signups.
6. Racer or Player Discrimination will not be tolerated.
7. Host should post Time in at least 3 different U.S. time zones as well as the UK and New Zealand time zones.
8. There should be a prize or points for at least the first place winner, even if it is just services by the host.
9. Any extra rules must be defined by the Host.
17. It is recommended that you choose a track created by a HaloTracks Map Maker, due to the "ease of access" provided by it.
18. Any tournament host should have no more than one tournament in the works at one time unless approved by an Events Manager.
<center><a href="#top">Top</a></center>
<center><a name="tournament format">Tournament Format</a></center>
Here is the format to use when posting a tournament. You may not take or skip any parts of the format if you wish for your tournament to be accepted. Completely erase anything in closed asterisks (*this is a closed asterisk*). Change anything in open asterisks (*this is an open asterisk).

[center][size="4"]Title of Tournament or Banner[/size][/center]
*You may, if not using a banner, change the font and coloring of this text*

*Here, go into detail on your tournament. What kind of tournament is this? How long should it last? Et cetera.

[b]Date:[/b]
(*Time)New Zealand
(*Time)United Kingdom
(*Time)Eastern
(*Time)Central
(*Time)Mountain
(*Time)Pacific

[b]Tracks:[/b]
[list][*]
[*]
[*]
[*]
[*]
[*]
[*][/list]

[b]Rules: [/b]
*Here should be at least four sentences explaining your rules and what you consider cheating. Also state what you consider accidental cheating. Do not replace "[*]" with anything in this section, these are part of the list code. If you have more rules than the number of "[*]" provided, simply add in an asterisk inside of brackets to create more lines in the list.*
[list]
[*]
[*]
[*]
[*]
[*]
[*]
[/list]

[b]Cheating/Punishments:[/b]
*List what your punishments for breaking the rules are.*
[list]
[*]
[*]
[*]
[*]
[*]
[*]
[/list]

[b]Point system:[/b]
*Here you would place your point system if hosting a point tournament. Include amount of points 1st place gets all the way through last place.*

[b]Racers:[/b] *You may have more than 8*
1.
2.
3.
4.
5.
6.
7.
8.

[b]Over-Flow: [/b] *Having an overflow is not mandatory, but is recommended you have one. Amount of overflow members is infinite.*
1.
2.
3.
4.

<center><a href="#top">Top</a></center>
<center><a name="time zones">Time Zone Help</a></center>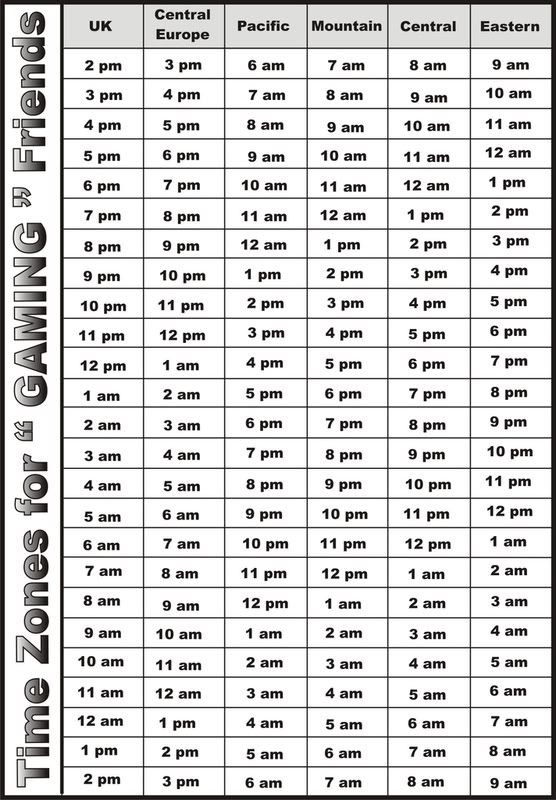 Hawaii: Is 2 hours behind US Pacific Time Zone
England: Is 6 hours ahead of US Pacific Time Zone
Scotland: Is 8 hours ahead of US Pacific Time Zone
New Zealand: Is 21 hours ahead of US Pacific Time Zone
Australia: Is 19 hours ahead of US Pacific Time Zone
Note: Countries in the southern hemisphere have daylight savings at opposite times.
<center><a href="#top">Top</a></center>
<center><a name="xbox live rules">Rules for Xbox Live</a></center>
Pregame Lobby Rules
1. If Host does not show, or does not let someone know ahead of time, the appropriate actions will be taken.
2. No excessive yelling or screaming in the lobby.
3. No swearing at others in the lobby.
4. No derogatory or racist remarks to the other players is permitted and can result in expulsion from tournaments.
5. Let the host speak, they should not have to tell you to shut up.
6. The host is what starts the game, and reviews it. (Depending on circumstances, tournament may be reviewed by several other administrators or non-competitors)
7. Contact the host prior to tournament if you may not be there on time, It is up to the host to allow you or not.
During the Matches
1. Mics may be on, however excessive swearing, derogatory remarks and racism are unacceptable.
2. NO CHEATING!
3. No hopping on others mongooses and/or deliberately making them lose.
4. Once you have finished your lap requirement for the race, be courteous to other racers by putting yourself out of their way.
5. Any attempts to prohibit any racer from getting their laps will result in deductions and possible suspension from tournaments.
6. Do not stop on the track during a race.
7. Anyone who quits in the middle of a tournament or match immediately forfeits their position. Even if it is due to a disconnect.
8. Appropriate deductions may incur for breaking of any of the above rules over exactly who won each race and what place.
9. Please take turns in speaking.
10. Any arguments will be resolved when the film is reviewed.
11. Deductions will not be discussed.
12. Any wrecking is allowed if the Host states it is allowed.
13. FIGHTING: If the racers in your tournament are verbally arguing over anything, even if it is related to the tournament, punish the members involved. Always give everybody 1 warning after the first fight and after that, the host may disqualify the member(s). DO NOT sit by and let your racers fight with each other. Step in and stop it right away. DO NOT fight with your racers, even if they did start it. Handle all problems maturely.
14. Do not let racers poke fun at other racers with a voice of a higher pitch. If this occurs, make necessary deductions and contact an Events Manager immediately. If no Events Managers are presently online, contact an Administrator.
Review of Race, Film and Awards
1. It is in the interest of the host to put the film on their file share.
2. It is up to the host to make the appropriate deductions, however they must be non-discriminating.
3. Host must post the results of each match, and the points awarded unless it is a bracket formatted tournament.
4. Total points must be tallied up at the bottom.
6. Then the top three names with their rewards to the right shall be listed.
-You may post play by play or blow by blows.
7. Any results are challengeable with specific evidence by the competitors.
8. The Film is the final verdict.
9. The Host has the right to say "You are not allowed to do this," or, "You are expelled." Hosts do not have permissions to expel members from tournaments that are not their own.
10. Host may boot you from the tournament for not listening to the rules.
11. These rules are up for debate and any rules may be added after discussion. Comments are appreciated, but these are official.
<center><a href="#top">Top</a></center>
<center><a name="results">Results</a></center>
You must use this format.

*Summary of how the tournament went.

[b]Results:[/b]
*you may use list BB code*

[User bars] *Optional*
[Pictures from Tournament] *Optional*
[Conclusion of Tournament]
Here is a good example of a Successful Tournament Result:
Click Here
<center><a href="#top">Top</a></center>
Thank You for reading!
Your Friends,
The Events Managers